The Little Black Book
PrimalRoot Wellness' Little Black Book is the Ultimate Habit Guidebook that takes self-care to a new level.
This all in one journal helps you implement all the mindful habits to thrive.
Each prompt focuses on ALL of you creating a more happier + mindful + fulfilled YOU!
ORDER NOW
Get your hands on our 60-Day Little Black Book and learn to harness powerful modalities that help transform your health and implement daily habits for optimal vitality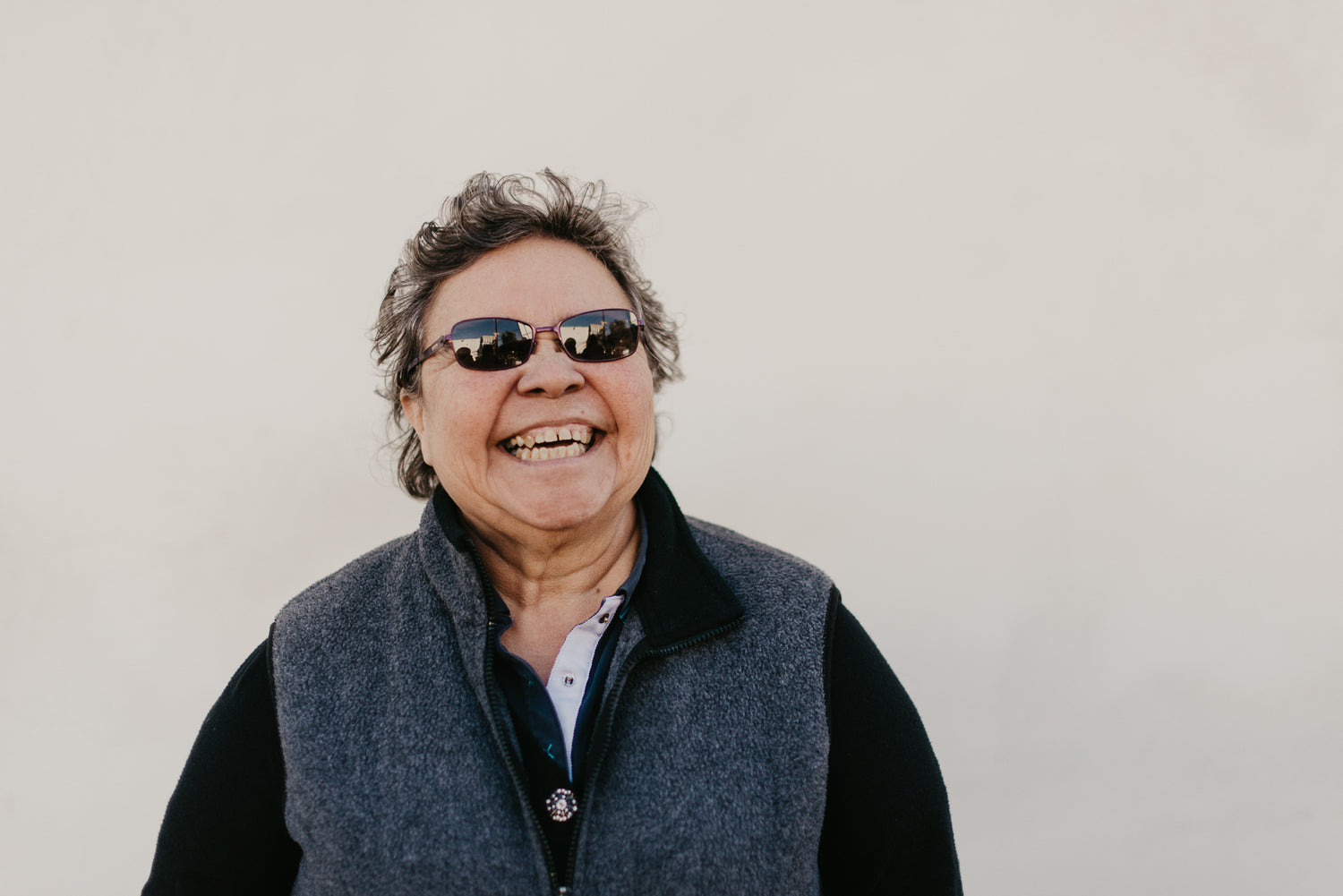 It is a loved Journal + Candle for many reasons
"This journal is literally all I need in one place"
"Implementing these modalities has awakened me in so many ways"
"It is far more than a "journal." I am loving myself more and more everyday"
"I can't stop smelling this candle!"
I'M READY TO UP-LEVEL MY SELF-CARE
Our 60-Day Little Black Book goes beyond your average to-do list or calendar of doctor's appointments.
Designed with our founder Nicole Liammari's proprietary protocols in mind, the journal is the DIY version of the known ReNew Program and gives you everything you need to thrive on your own. Movement, mindset and more can all be found in one place, so you can truly transform you and your health destiny.
There are no magic-bullet pills or overnight success stories when it comes to our well-being and overall wellness. The only real way to see results is by incorporating daily habits designed to enhance your vitality.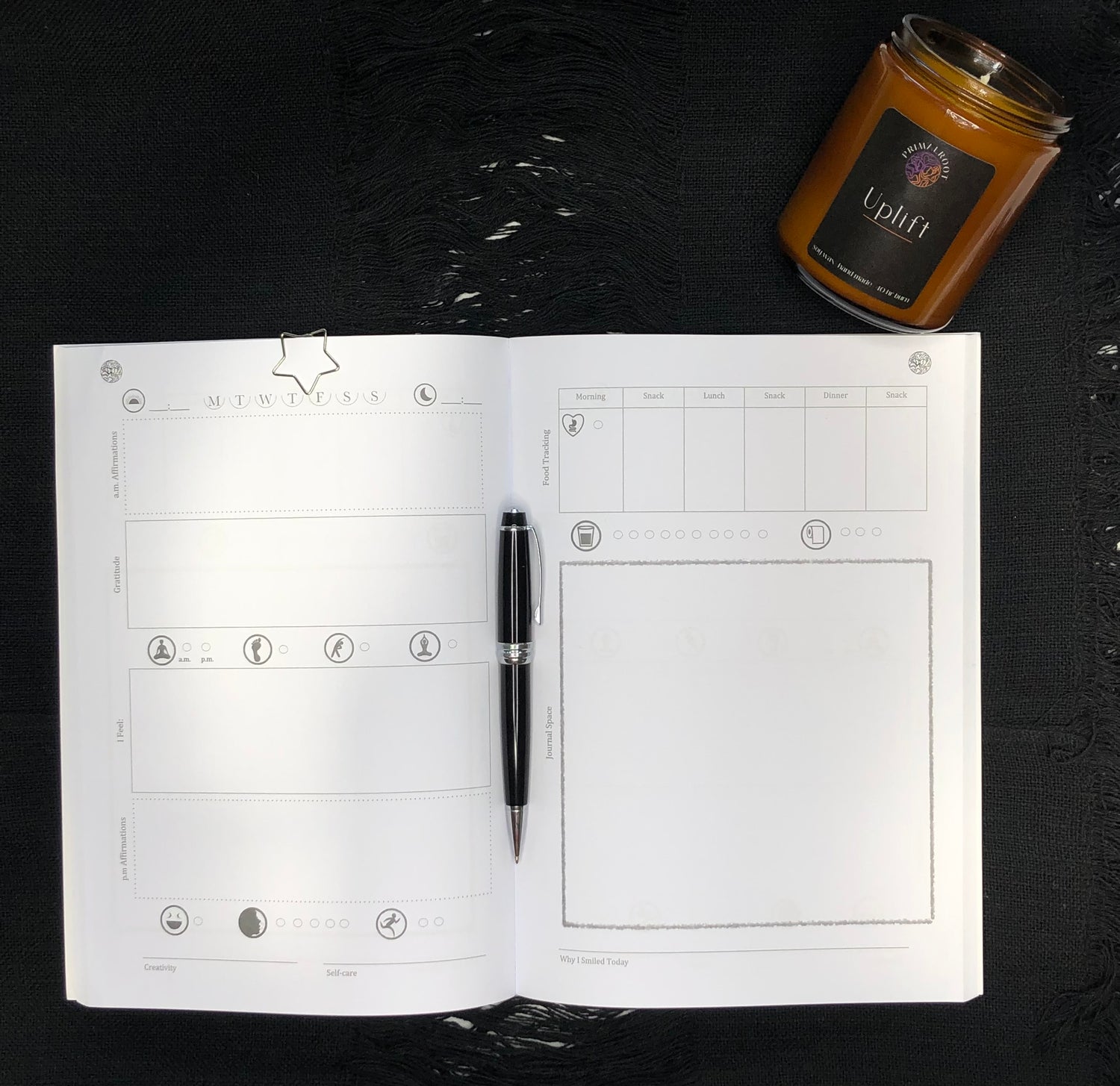 And that's exactly what our 60- Day Little Black Book helps you do
Take Care of the Whole Self
Baths and daily walks do wonders for releasing stress, but popular self-care practices only scratch the surface of what's necessary to truly thrive. You need a more comprehensive approach to your wellness — one that gives you all of the modalities you need to heal your mind, body, and soul.
HAPPY JOURNAL USERS
ALEXA SAYS:

"It's only been a week and wow… It has helped me be more mindful of me, my body and what I am doing daily.
There is so much information out there of what to do for self-care and it gets overwhelming. This journal keeps it simple, to the point and has it all which takes the guessing out. Really, it is more than a journal, it's is a book. Very well thought out and laid out.
It has all the prompts yet a blank canvas to make it your own and the extra space on the sides is great for when I want to doodle or write extra of something.
I feel more at peace in a sense too. I think it is because I am taking time to focus on me. Keeps me accountable yet without the pressure.
I look forward to writing in it every day and I love this color! It makes it stick out and almost says " write in me." The cover is also so soft to the touch.
Thank you for creating this journal."

MICHELE SAYS:

"I used to have like 4 different journals and random paper notes… This journal is literally all I need in one place.

I love the layout and the icons are cute! The moon-star clip/bookmark too is super cute and perfect as it's not bulky and can't get lost.
It definitely makes me more mindful and aware of what I am doing day to day and a great reminder when I am not sure what habit I may miss.
The extra writing space is so nice too, which is an issue with other journals I have purchased.

Nicole is always there too help which I greatly appreciate!
Great journal and I look forward to "my time"- Thank you!"

SALLY SAYS:

"Talk about the all in 1 journal for the soul! I had the privilege of being a beta tester for this journal and it has helped me in so many ways.

Keeping me accountable for one, to take care of me. I don't have to guess what habits I need to do, they are all right there with plenty of space.
Like I said, I wish I had this years ago."
✔ INCREASED MINDFULNESS

By taking a moment every day to tune in, you'll learn to understand your body's signals and symptoms better. This newfound awareness can help you address the root cause of your imbalances before they turn into full-blown symptoms.

✔ REDUCED STRESS

When you take the time care for yourself, you're less likely to feel overwhelmed. Practices like meditation and deep breathing can help to soothe your mind and body, promoting feelings of peace and relaxation so you can get back to being your best self.

✔ IMPROVED DIGESTION

By implementing the prompts and"gut love" recommended within the journal, you will see improvements in your your digestion - which means less bloating, abdominal cramp, and other symptoms related to poor gut health. Implementing daily gut love, as well as each of the daily habits, you'll be well on your way to a thriving microbiome.

✔ ENHANCED ENERGY LEVELS

With daily movement practices and self-care rituals, you'll start to feel more energized and alive than ever before. These practices will help restore balance within. Your body and mind, giving you the vitality you need to take on your day.

✔MIND - HEART- GUT COHERENCE

When all aspects of your being are in balance, you experience mind-heart-gut coherence. This occurs when your thoughts, emotions, and physical sensations are working together in harmony. You'll feel more aligned with yourself and the world.

✔ENHANCED SOUL FULFILLMENT

Fulfillment is within your reach when you remember to take time for yourself. With daily practices like meditation, gratitude exercises and self-reflection questions, you'll be able to tap into this source of abundance and live a life filled with joy and vitality.
What's included:
✓ 21 daily lifestyle habit prompts that will help you build healthy routines and rituals that create lasting results
✓ Every modality you need to live your most thriving, healthful, fulfilled life
✓ Daily food tracker
✓ Dedicated space for daily journaling
✓ Personal note from Founder Nicole Liammari
✓ E-Book on how to use use + to get the most out of it
✓ 8.5 oz Sea Salt + Citrus scented, nontoxic, natural candle
✓ 8.5 oz Lavender scented, nontoxic, natural candle
MORE HAPPY CUSTOMERS
LIZ S. SAYS:

"To anyone considering buying this: DO IT. I have been using it for a few weeks and I have not missed a day. I'm eating better, more mindful of the water I drink, sleep, all of it.

Totally recommend."

REE SAYS:

"The perfect tool. This is such a great tool! I was one of the beta testers for this journal and I can't say how happy I am. 

I no longer needs several notebooks and papers. It's all in one organized book. The cover feels like butter!
It's a guided self help tool that goes deeper than other journals. It's well organized and really is a protocol all on its own.

The icons add a nice touch and feel to it and I enjoy the extra white space for either extra writing, drawing or doodling.
This journal helps keep you proactive in your daily routine and also adds an accountability aspect that feels encouraging rather than overwhelming.
This will definitely be my journal for years to come."

LIA SAYS:

"I love this journal! It is so easy to use. It has all the prompts one really needs all in one place which makes it so convenient. Plus it isn't expensive like others.

Plenty of writing space which always seemed to be an issue with other journals.

This will be my go to for my journal plus Nicole always is sharing tips and resources."