Come visit us every Saturday 9am -1 pm The Pavilion at Port Orange Farmers Market
Come out and say hello and grab your snacks for the week! See below for the line up of what we are offering and special Market pricing.
**We suggest you call or text ahead with your order as we typically sell out. We will package up your order and have it ready for pickup! You can call or text us at 386-222-2724. Orders placed by Wednesday will be ready for pick up at the market that Saturday**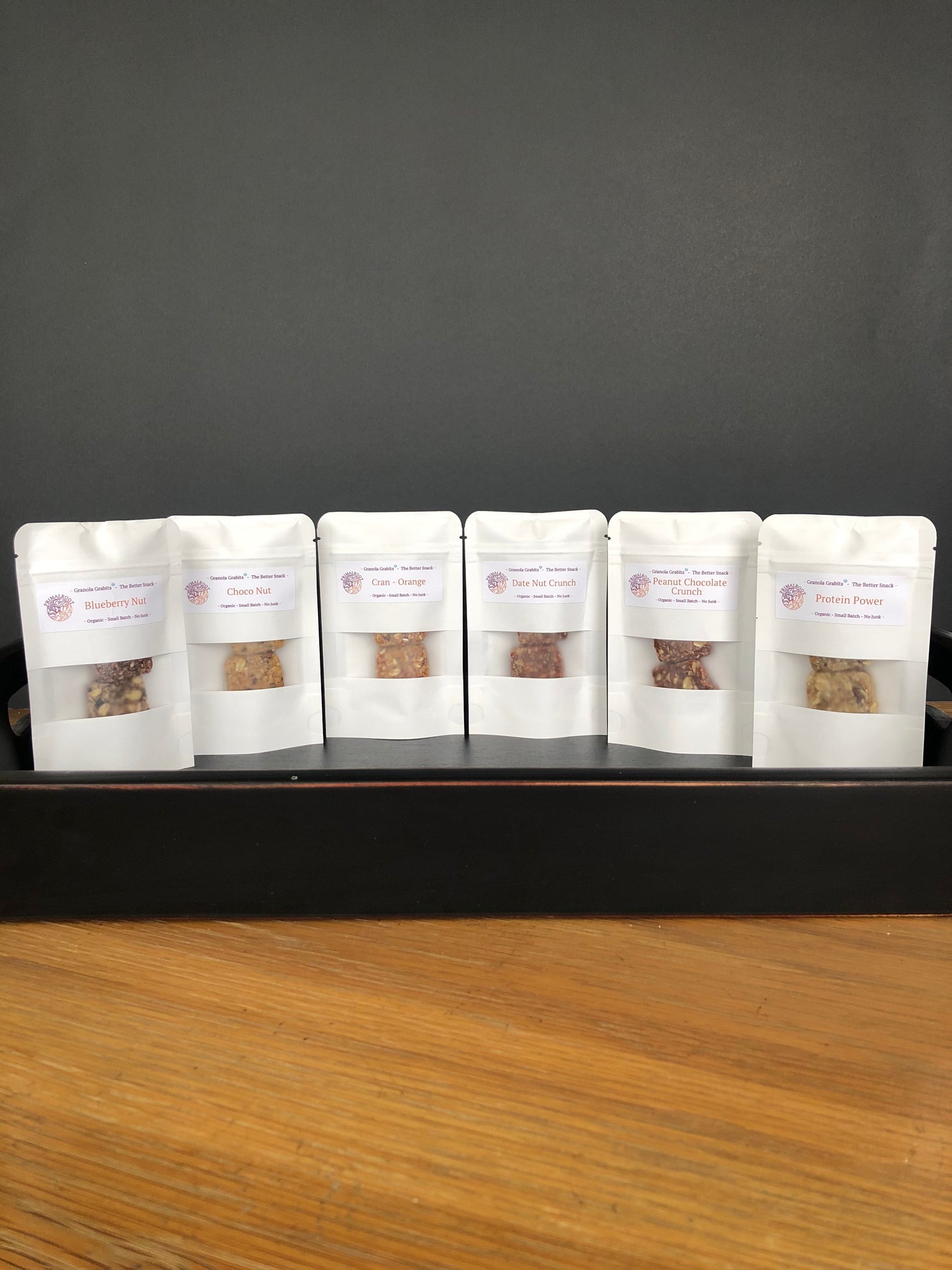 Granola Grabits
The Better Snack that is loved by not only adults but children of all ages! Great for on the go, throw in the kids lunch bag or put over yogurt.
Currently offering:
> Blueberry Nut
> Choco Nut
> Date Nut Crunch
> Peanut Chocolate Crunch
> Protein Power
Market Pricing:
1 bag for $5 or 5 bags for $20
READ MORE
We offer larger quantities to businesses and for parties
Do you have a business and want to offer these to your staff?
Are you having a party or gathering and want to have mini loaf breads or muffins or maybe even a special request?
Complete the contact form below and we will be in contact within the same business day!